For those who prefer their stories in paper format, I am pleased to say that the print edition of GABRIEL'S ROAD is now* available at Amazon, and also via all your favorite indie or chain bookstores (via Ingram)!
Amazon hasn't linked it to the ebook edition yet (it takes them a while to sort their internal links), so go here to get your pretty print edition.
"… Gilman's writing was in turns lush and harsh, spare and bountiful almost mirroring the contrast between East and West, acceptance and rejection, celebration and despair.  This was a story which took my imagination on a trip while also leaving me with things to ponder and mull over. -  The Book Pushers
And if you've bought a copy of WEST WINDS' FOOL or GABRIEL'S ROAD and want a signed (personalized) book plate for it, drop me an email!  Offer good internationally, for as long as my bookplates hold out.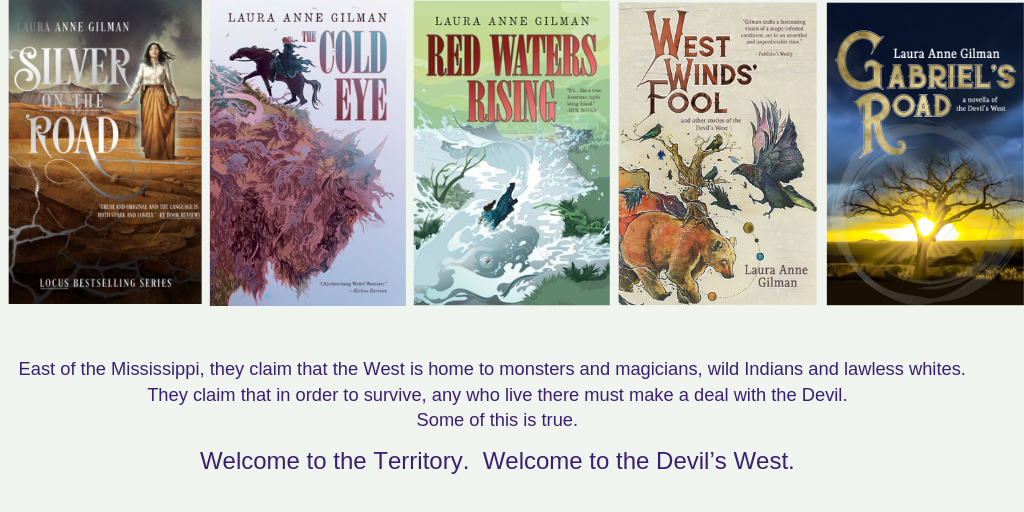 *It took some arguing with the tech-elves, but Amazon finally joined everyone else in approving the cover dimensions.  Why do they make it so difficult?  Because Amazon, I suspect.