Most folk in the Territory never think about the magic around them. They've never encountered a magician, fought a spell-beast, or bargained with the devil.
Gabriel Kasun is not most folk.
A year spent mentoring Isobel Lacoyo Tavora, the Devil's Left Hand, has brought him closer to the Territory's magic than he'd ever wanted.  But now Gabriel is on his own again, free of all obligation.
Except the Territory – and his own destiny – isn't quite done with him yet….
"Wonderful and beautifully written… [Gabriel's Road is an] insightful, character-driven addition to Gilman's Devil's West series. Old readers will be delighted with the revelation of hinted-at secrets, and new readers will be intrigued and want more." – C.E. Murphy, author of THE WALKER PAPERS and REDEEMER
"I started reading this last night around 11 PM thinking I would read a bit before heading to bed, WRONG, the tale reached out grabbed me by neck and held me in place until I finished it at 3:30 am." – David A. Fouchey (Amazon review)
"Lovely, powerful writing, the deepest sense of place and real people to travel beside." -Mary B. Grove  (Goodreads review)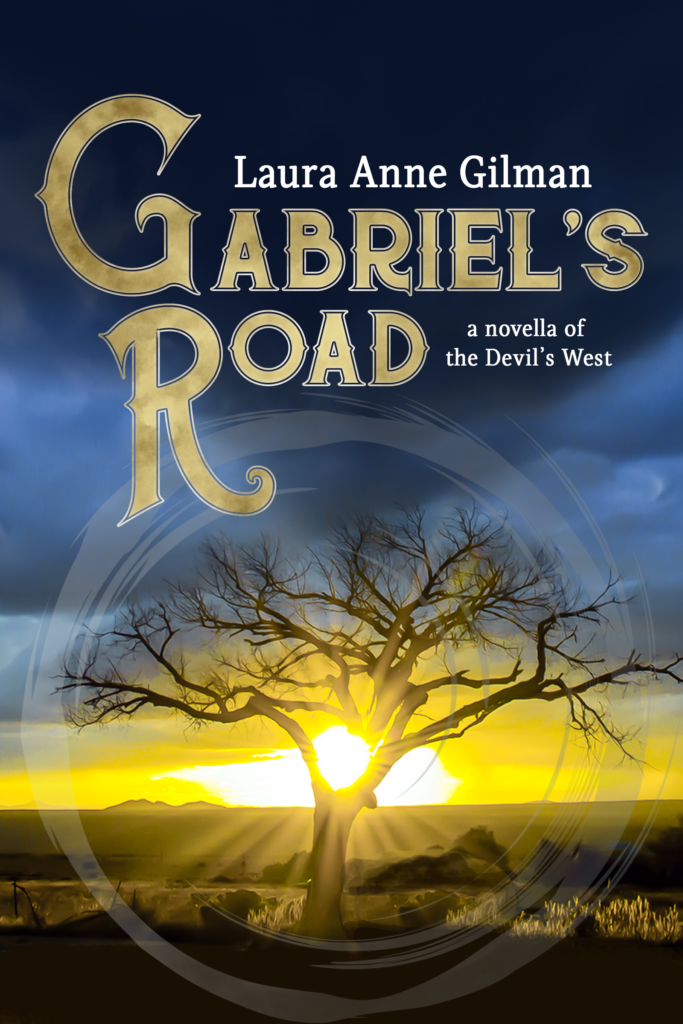 Book View Cafe /Barnes & Noble / Kobo / iBooks
Amazon US / Amazon UK / Amazon CA / Amazon AUS