It's cold and blustery in much of the northern hemisphere (and too hot to move in the southern hemisphere, I suspect) so that means it's the perfect time to curl up and read!
And it's Bittersweet Chocolate Day, too!  Time to break out the stash of the good stuff, and curl up with a good book.   THE COLD EYE is here for you.  <3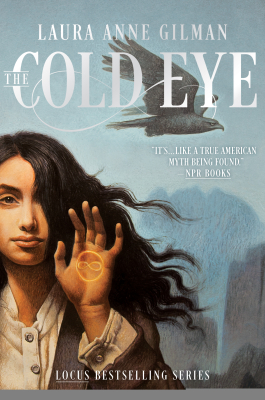 "[THE COLD EYE is] a fabulous coming-of-age tale of magic and power, set in a    conflict-ridden alternative Wild West so vividly evoked that readers will be saddling up to ride along. "
– Library Journal   (
starred review!  )
"The detail of the writing and steady pace of the story will keep readers intrigued with this tale of the Devil, unskilled magic and the newly formed government in Washington, DC.  …Gilman is a master storyteller." 
  (4 stars) – RT Reviews
"(In THE COLD EYE), Gilman crafts a fascinating vision of a magic-infested continent, set in an unsettled and unpredictable time." – Publishers Weekly
For those playing catch-up, SILVER ON THE ROAD is still on sale at Amazon (US) and B&N.  And in case you still weren't convinced by all the reviews, here's a new one out today from SFF World, that concludes, "Silver on the Road is a fantastic novel that shows a writer with exemplary skill playing with conventional story tropes/themes, fully realized characters, and telling quite simply, a marvelous story."
Meanwhile, today I'm talking about writing series books, and advising writers to "Slide on the Ice," over at Magical Words.
And the updated list of where I'm be reading/signing has been posted!