Today's the day!  THE COLD EYE paperback is now available in all the fine bookstores!  And check out the new, incredibly awesome cover by Emma Ríos!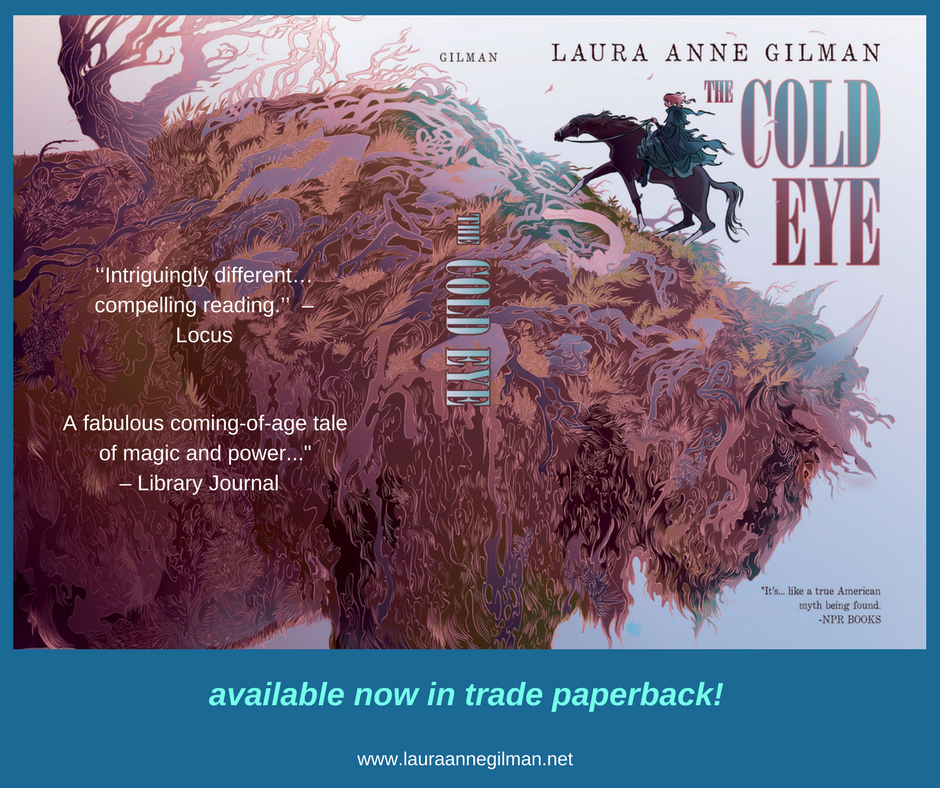 (also available in digital format from all your favorite digital pushers)

Yanno, that book that Library Journal gave a starred review to, calling it "a fabulous coming-of-age tale of magic and power," and Locus said was "'Compelling reading.'' Yeah, that one. 
:-)

(and if you've been meaning to tell the world how much you loved The Cold Eye, this would be an EXCELLENT week to do so. The wider the word spreads, the stronger the Devil's West grows!)