No, seriously, I've been so crazed this week, I missed this! OUT OF TUNE 2 is out!
(including my short story based on a Mexican corrido, and, if you squint a little, set in the same world as The Devil's West…)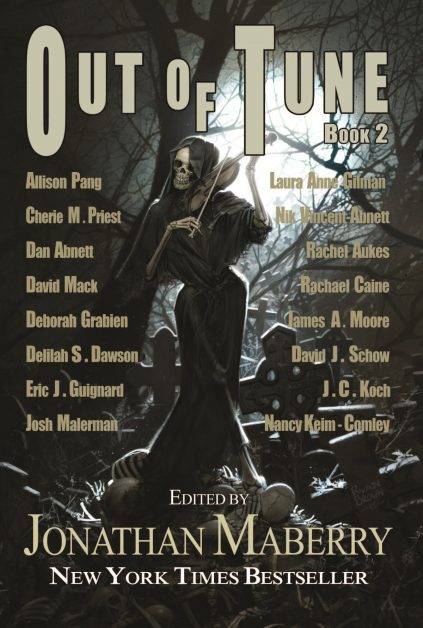 The music playing in the night…whispering from the shadows. Haunting melodies and old songs sung by ghostly voices.
New York Times bestselling author Jonathan Maberry presents a brand new collection of original stories by some of today's top authors of horror, dark fantasy, and science fiction. Each tale draws strange inspiration from classic folks songs and murder ballads from around the world.
OUT OF TUNE Volume 2 includes strange and disturbing stories by Rachel Caine, Cherie Priest, David Mack, Dan Abnett, Laura Anne Gilman, Delilah Dawson, Alison Pang, David Schow, James A. Moore, Nik Vincent-Abnett, J.C. Koch and Eric J. Guignard.
Buy it here and get the digital edition free with your paper copy!