Cutting to the chase: THE COLD EYE is a Washington State Book Award nominee.
Longer version, with reaction gifs:
A few weeks ago, I got an email that started,
"Dear Laura Anne,
We are so happy to let you know that THE COLD EYE Â has been named a finalist in the Fiction category for the 2018 Washington State Book Awards!"
"The Washington State Book Awards recognize works with literary merit and lasting importance penned by a Washington author and published in 2017. The Awards are administered by the Washington Center for the Book."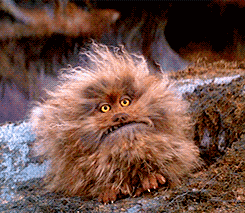 So yeah.  Today, it's official.  In the Seattle Times, no less.
My fellow nominees:
This Is How It Always Is by Laurie Frankel (Flatiron Books)
The Cold Eye by Laura Anne Gilman (Simon & Schuster)
The Other Alcott by Elise Hooper (HarperCollins)
Solar Reboot by Matthew D. Hunt (Matthew D. Hunt)
George and Lizzie by Nancy Pearl (Touchstone)
Duplicity by Ingrid Thoft (Putnam)
THE COLD EYE is now a twice-nominated book (for this, and the Endeavour), with SILVER ON THE ROAD having a single nomination.  Huh.  Next stop, Hugo nomination for best series?  Hey, why not?