So…. earlier this week Amazon decided to take a year of my life by yanking the trade/hardcover edition of RED WATERS RISING off their site, leaving only the ebook available.
I discovered this, not via an alert from my publisher or agent, but by readers emailing and DMing me to say "um…WTF?"
Cue a less-than-pleasant 24 hours, as my editor was not returning emails, and my agent was many time zones away at the Bologna Book Fair, likely in meetings where cell phones were not deployed.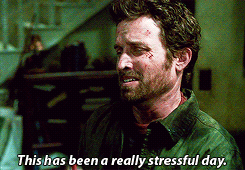 It was, I was finally informed, An Amazon Fuckup, not S&S. Yes, Amazon has fixed this.  The physical books are still planned, you can still pre-order with confidence (and if you haven't yet, please do, to sooth my now-ragged writer nerves).  And if you want to order from someone other than Amazon, I don't blame you a damn bit.  Mysterious Galaxy and University Bookstore in Seattle are both excellent, reliable sources, and I'll even be able to sign them for you, if that's your thing.  Also, BooksAMillion, B&N, and the usual other suspects.
Thank you for your support and commiserations.
I'mma gonna go have a stiff drink, now.
(signing/reading info will be coming soon – watch this space)