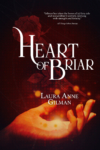 The truce is broken. The portals are open. The elves are coming.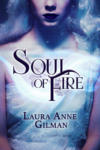 Save your world, early and often.
"[Readers] will be seduced and enthralled by Gilman's metaphysical thriller about wicked elves, shape-shifting supernaturals and portals to another dimension., melds magic with mayhem for a tale of bravery, friendship and devotion." Publishers Weekly
"Calling this story a retelling of Tam Lin doesn't do it justice. Gilman has taken the bones of that fairy tale and reassembled it entirely, restrung with strength and ferocity and drive outside that pale relationship between a woman and her lost lover. Jan's journey starts to find Tyler, but ultimately she finds so much more. Another world, a war, and a strength and bravery she never realized existed." – All Things Urban Fantasy
"Usually when I read a book about supernatural creatures, I want to be like those other beings, with cool powers or immortality or magic. [These books] made me realize the power in being human." – Vampire Bookclub

Read an Excerpt from HEART OF BRIAR!
(and in your local indie, via Ingram Spark)